interior commercial painting services in Edmonton & Area
Our commercial painting company is based in Edmonton, Sherwood Park and St. Albert and is comprised of a team of expert and professional painting contractors. We can provide commercial interior painting services quickly and with efficiency, while delivering the best possible painting solution for your unique needs.
Commercial Interior Painting Contractors Edmonton
The look of your commercial space reflect you as a building owner or as a business owner and it also sets the mood of the building space, which is why our company strives to make your interior commercial painting project straightforward and simple. We want to make sure that the products used on your building meets your commercial space's needs and your standards.
At Repaint Professionals, we understand that as a business owner or building manager, it is important that you choose the right painter for your painting project, which is why we ensure that regardless of this size of your interior commercial painting project we deliver you the highest quality of work.
When it comes to commercial interior painting service projects, we know that such projects require the paint to be durable and your painting project must be completed on time. We ensure that we properly prepare the surface that's to be painted so that the final product meets your standards. With a professionally prepared surface, the completed project will be able to endure whatever daily wear your commercial space may face.
---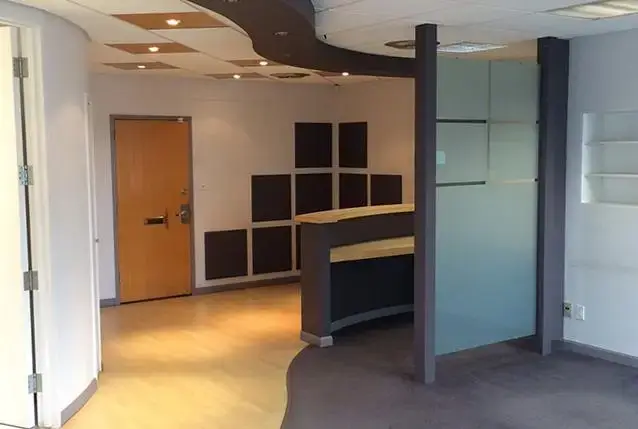 Our Interior Commercial Painting Services include:
Professionally managed properties (condos, townhouses, apartment buildings, etc.)
Multi-Family units
Out-of-town projects
Commercial repaints
Office buildings and office towers
Health Care, retirement homes
Extended care facilities
Car dealerships and shops
See our work