4 Ways You Can Make a Statement in a Room with a Coat of Paint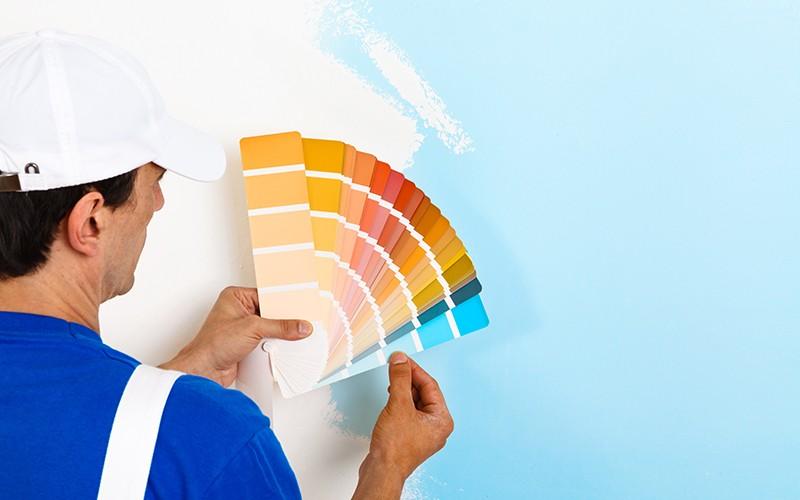 Nothing adds life to a room life like paint can, but why not have a little fun with your decor? Instead of sticking to neutrals that blend seamlessly with your design style, you can make your walls a major part of your decor. Check out these four ways your Edmonton painters can help you make a statement with a coat of paint.
1. Start a new wave.
Rather than sticking to plain colours or alternating stripes in coordinating colours, opt for bold waves instead. Pick out several colours from your favourite items in the room and have your Edmonton painters apply the paint in free-flowing waves for a bold and interesting approach.
2. Straight up stripes.
If you can't stand the idea of rippling waves and prefer the definition of stripes, you can still make a statement. Repaint Professionals can create bold stripes of uniform or assorted widths to achieve a linear effect. However, instead of only choosing two colours, consider choosing three. You can also use white in between the stripes so your colours stand out even more.
3. Go abstract!
You can create amazing effects for an accent wall that will catch everyone's eye by going abstract. Choose a colour for the base and an accent or high-contrast colour for the design and get your painters to create a beautiful design using lines or geometric shapes. Consider using a metallic paint for that extra touch!
4. Make a statement
Do you have a favourite phrase or quote that would suit the space you are repainting? Turn it into part of your decor! Your Edmonton painters can apply a base coat in the colour of your choice and use the second colour to highlight the words you want to display. For these and other great ideas to make a statement with paint in your rooms, contact your Edmonton painters from Repaint Professionals.
Request a Quote