Accent Wall Ideas that Interior House Painters Love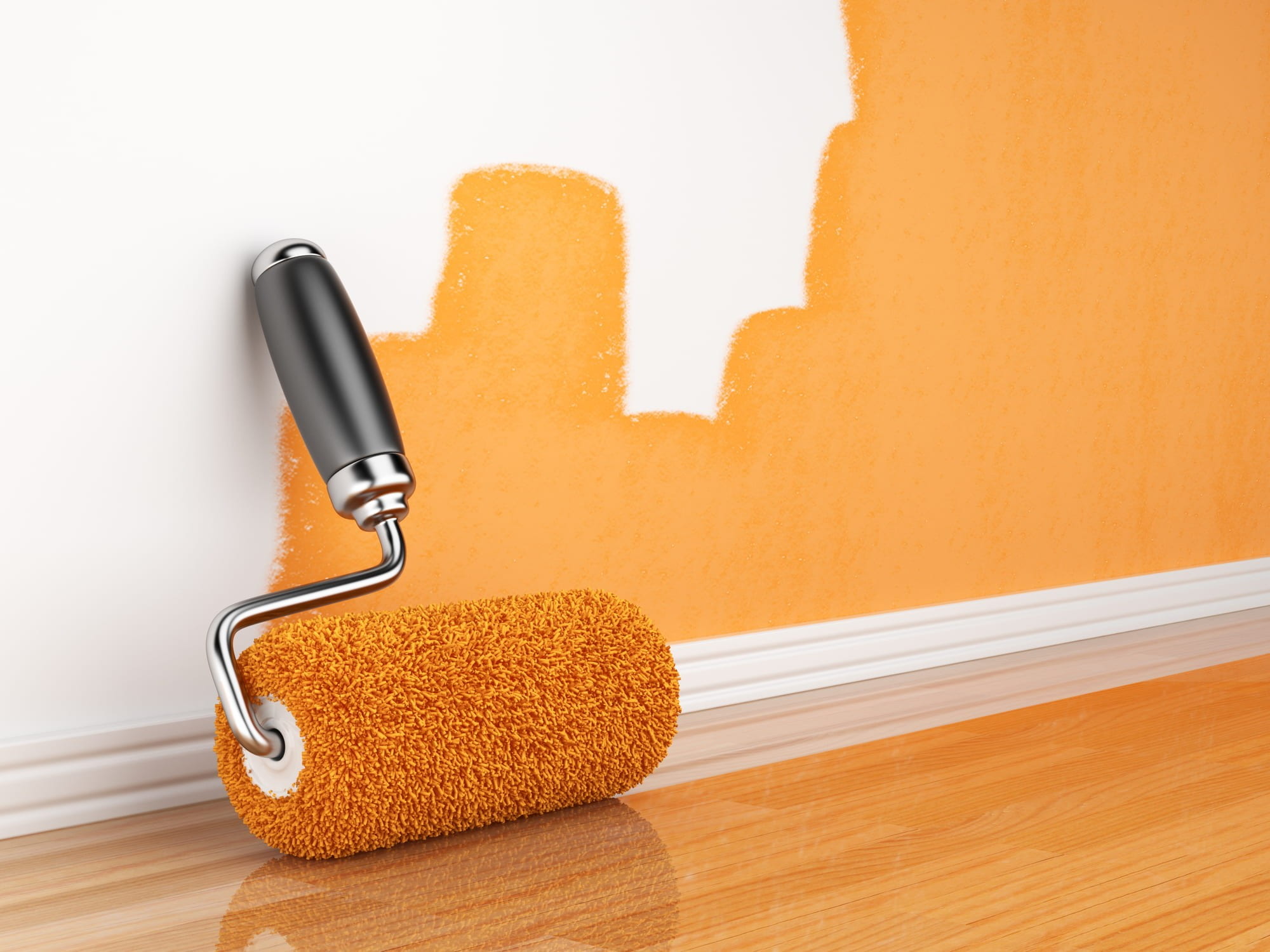 How to Make it on the Interior House Painters "Best Dressed List"
Whether you love a casual ensemble, or a stylized glint of glam, interior house painters can appreciate your flair when dressing up your interior! What unique drama can you create that will impress house guests and quality house painters alike? Here's a hint: add an accent! Want to know more? Scope out these tasteful accent suggestions below and claim your fan base! Call us for an estimate today!
Try Muddy Notes with a Floral Scent
A touch of floral can make even the dirtiest place in the home feel fresher and more natural. Does your mudroom seem bland and "blah? Where shoes and mud fly, add a punch of modern floral wallpaper to liven up a wall and bring fashion to function!
Going Trim and Bold, Not Tired and Old Fashioned
Do you want to bring a hint of fun to your space without saturating a room in bold colour choices? Does your room have a window lacking a bit of colour to frame it? Are there French doors on the premises? Perhaps a bit of paint to wainscoting or baseboards could bring a splash of colour to an otherwise neutral palette? Interior house painters can help you bring a youthful feel with just a dab of colour to outline your stylish sensibilities!
Sunny Days Can Be Here Again
Interior house painters can spot the appeal bright colours can bring to your home. When you want to insinuate a little depth and interest in a small room, bright sunny colours can put anyone in a good mood! Check with interior house painters you trust and watch in awe as they liven up any space with a brightly coloured accent wall! You'll be soaking in the sun without the harmful UV rays!
Embolden the Built-Ins
Custom built-in entertainment centers provide visual and structural interest that any home improvement magazine would be jealous of! How do you go even further to create a one-of-a-kind attention-grabber? Try adding a dark marine swath of colour to your built-in. It may be a little moody for a sunroom, but it's a definite must for a media room! While you're snacking on salty treats, you can enjoy a maritime show marathon as you embrace your inner captain!
Interior House Painters Can Accentuate Your Style
The best interior house painters appreciate the art you create. Your walls, trim boards, and custom woodwork are a masterpiece just waiting to be uncovered! With quality paint, interior house painters with experience, and your vision, your home can become a setting for artistic inspiration for years to come! Get in touch with us today for a free consultation!