How Edmonton Painting Companies Use Paint Colour to Affect Your Mood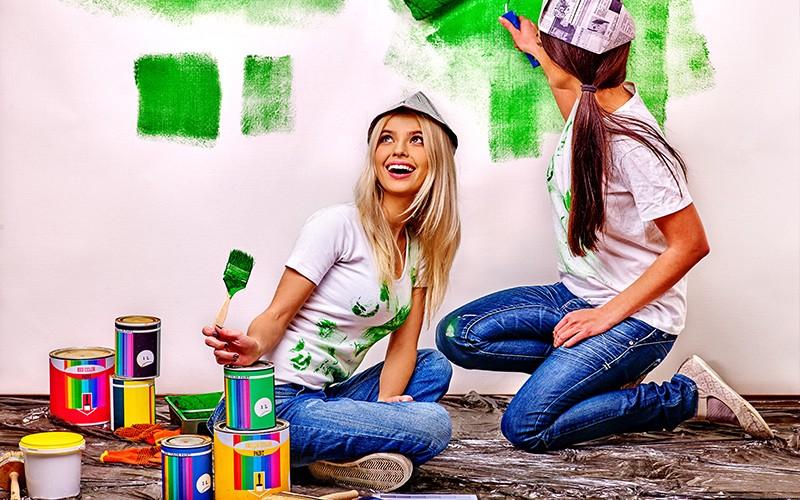 The wall colours in your home are an expression of your taste and an extension of your personality. However, did you know that your home's paint colour influences your mood? While paint colour is considered for aesthetic purposes, many Edmonton Painting Companies, including Repaint Professionals, utilize certain colours to change the atmosphere in a space - which can influence the moods of occupants.
Edmonton Painting Companies: Colour Psychology
This is known as colour psychology. Before picking your new colours, consider the room's function. Then, pair colours that convey a mood that matches that function. When considering hiring an painting company for your interior residential painting, Repaint Professionals are Edmonton's premiere painting service and are here to provide a breakdown how common colours affect your mood.
There are six basic colours which are dived into warm and cool colours. Warm colours are associated with heat and sunlight. They create an energetic, lively, warm, and inviting space. Conversely, cool colours emulate the sky, nature, and water. This brings out a relaxed, calm, and peaceful feeling.
Warm Colours
Cool Colours
Red and Yellow
An intense colour permeating energy, masculinity, and adrenaline. Red inspires livelier conversations and increases appetite and metabolism in dining rooms.

Yellow conveys a cheery, uplifting, and fun tone, it also stimulates warmth and happiness. However, a bright yellow can cause anger and frustration.
Orange, Blue, and Green
Orange combines the traits of yellow and red. It inspires people to keep moving and stay active and is perfect for an exercise area.
Just like light blue skies and tranquil blue waters, lighter shades of blue have a calming effect. However, darker shades can cause feelings of sadness.
Green evokes feelings of rebirth, growth, and renewal. As a combination of blue and yellow, it also merges their traits helping in relaxation and relieving stress.
Neutrals: Black and White
White reflects light giving the illusion of presence of all colours and more space. It permeates wholeness, purity, and innocence.
Black absorbs light signifying a lack of colour which is both dramatic and elegant. However, too much black can trigger dark and melancholic moods.
When searching for Painting Companies in Edmonton, make sure to contact Repaint Professionals today!
Request a Quote