What Rooms Should You be Painting When you Sell Your Home?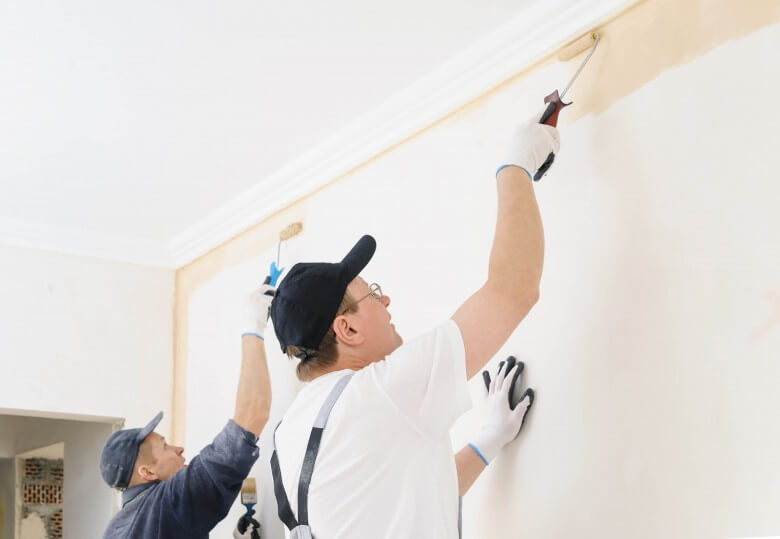 So, you are thinking about selling your house and you are not too happy with the overall look of the house. You may be tempted to paint the entire house, or you may be thinking that the new owners will repaint it themselves, so why bother?  However, real estate agents will tell you that at least a partial painting of the house will help not only increase the appeal to potential buyers but can increase the selling price of your home as well.
The reasons for this are simple. Buyers like to see a house that has been kept up well. The good news is that you do not have to repaint every room of the house or do all the work yourself. Hiring professional house painters takes a lot of the stress out of painting.  All you need to decide is which rooms to paint. The following are some of the top ideas for choosing the right rooms and areas that should be repainted when you sell your home. Contact us to get your house ready to sell.
Bed & Bath
The master bedroom can benefit from a new coat of paint. These are very personal spaces that should feel fresh and clean. This is an excellent way to show potential buyers that your home has been well kept. As this is where you spend a third of your lifetime, choose cozy and inviting colors. The same is true with the main bathroom. Give the room a clean and visually appealing look. A house painter will offer advice on which colours suit your space.
The Living Room & Kitchen
The living room is the heart of the home where family and friends gather. It is also the place where you can kick back and relax or catch up on your favourite TV shows. Such an important room deserves to be refreshed before a new family moves in. Kitchens take a beating with daily food prep. No one wants to walk into a kitchen area that looks dirty or unkempt. Even if the kitchen or living room still looks fairly good to you, consult a house painter to see if the space could use a facelift.
Other Things to Consider
If your home has areas with old or tattered wallpaper, you may want to think about removing it and painting. Wallpapers tend to give an area a dated look which is not always appealing to modern homebuyers. Hallways and entryways should also be kept bright and inviting which may require some paint. A good house painter will help you to make a great first impression to potential buyers which is very important when selling your home.
Contact the Pros
Repaint Professionals have years of experience! We can help you give your home the refresh it needs to attract buyers. Our expert house painters will make sure the job is done right. Contact us today!