Interior House Painting Projects to Do this Winter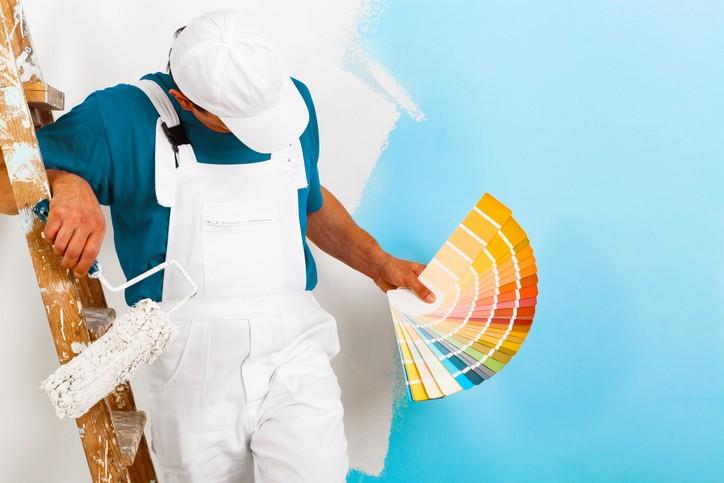 Painting is often seen as a warm weather task. But winter is actually the perfect time for interior house painting. Interior house painting projects are an inexpensive way to remodel. It doesn't matter how big or small the project is, interior painting projects bring value to your home.
Projects to Consider
Walls - Whether you're going for cozy, fun or trying to make your room look bigger, try a fresh coat of paint. Homes are meant to look lived in, but over time wear and tear begins to show. Interior house painting can make your home look and feel brand new.
Trim - Painting crown moldings, baseboards, and other accents are simple, small updates that transform your room. As far as interior painting projects, this is a subtle update that can have a huge impact. Plus, it's a chance to try something different to make your room pop!
Furniture - Painting furniture during the winter is ideal as long as it's not too cold. The colder air can be used to give older pieces of furniture an update without the risk of damage. If you're not ready to take on a full interior house painting project, this is a good option. Plus, as you spend more time indoors, you'll have beautiful pieces of furniture to show off.
Why Winter Is Perfect for Interior House Painting
Cooler Temperatures - Obviously winter is colder and helps achieve a better looking finish. It is important to remember, walls are colder than room temperature. Paint should never be applied below 10 degrees and above 15 is optimal. Keeping rooms at a reasonable temperature allows paint to dry faster and look better.
Humidity - Winter is less humid than summer making for better application of interior paint. Humidity keeps the wet paint wet and it won't properly adhere to walls. This affects how paint appears when finished and how it will hold up over time. Plus, because paint dries faster, there is less chance for damage from furniture.
Cost Flexibility - Interior house painting during winter is cost effective and has better scheduling flexibility. Contractors often see a slow period during winter months so you're more likely to get a deal on painting projects. Winter provides flexibility in scheduling and more focus on your project. Your interior project will be the main focus rather than rushed in order to get to other jobs.
Winter is a great time for interior house painting. The weather will help you achieve a perfect look and feel. Just because you'll be stuck inside more doesn't mean you should be staring at the same old interior paint job! Contact us to get started on your interior house painting project.
Request a Quote