Show your Deck Some Love this Summer by Hiring Repaint Specialists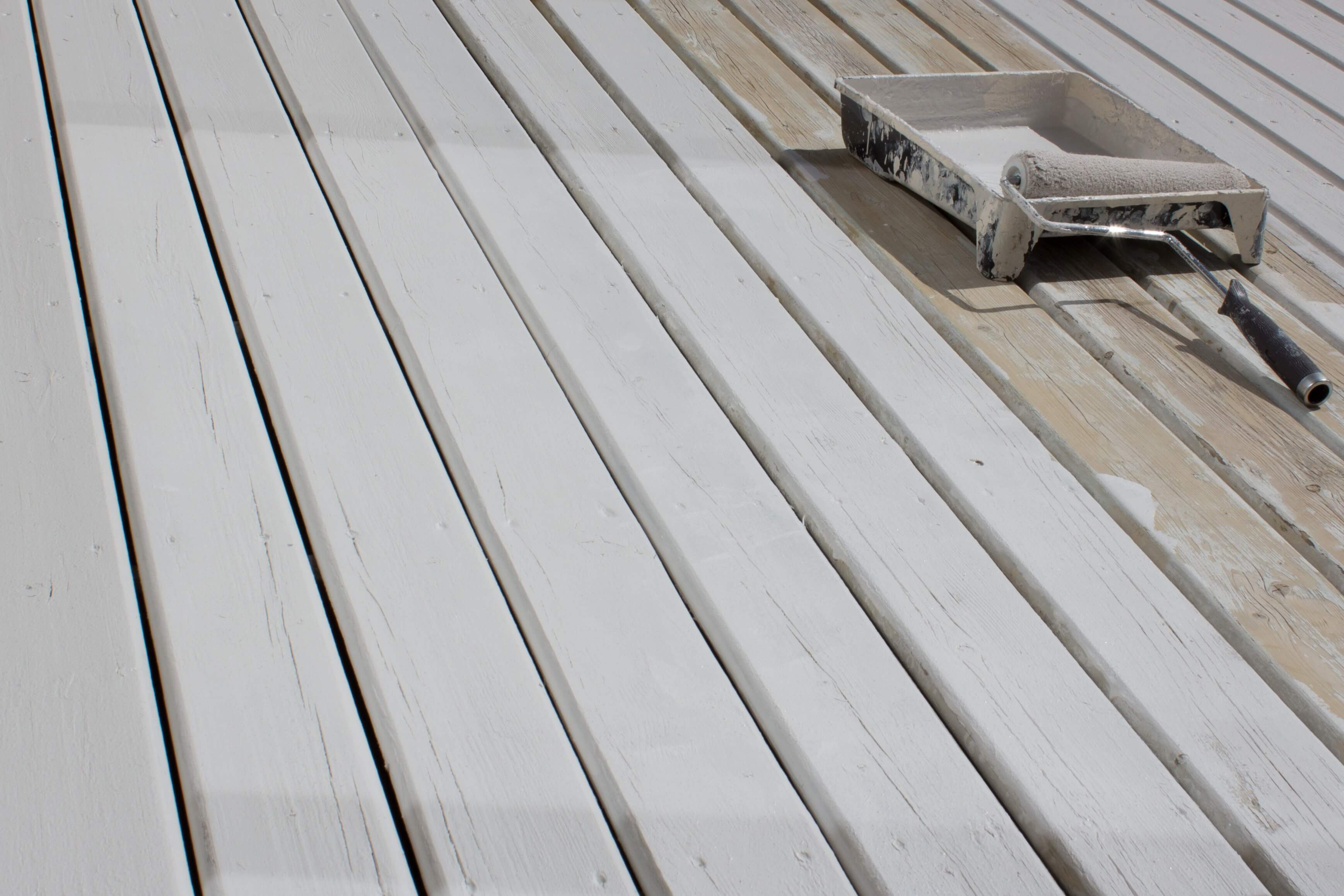 It's time to brighten up your deck's and your outlook on life with repaint specialists who can add the perfect hint of color to your deck's somber expression! You can't say enough about what a coat of paint can do to turn a frown upside down! Call us today for an estimate.  
Decked Out for Success 
Like every good facial, a cleansing rinse and exfoliation are necessary to prepare the surface for the best rejuvenating application possible. In "deck painting" terms, this means using: 
Trusted repaint specialists to prep the deck's surface properly.  

The right process to ensure the paint/stain you choose spreads evenly and adheres correctly. 

Tools and materials that create the best possible surface for painting.  

Repaint specialists should also be considerate of your property surrounding the paint site. Drop cloths and other protective coverings need to be used to cover exposed plants, furniture, or items near the deck.  
Full Facial Details 
If you want to watch the deck painting process as it unfolds, it may be helpful to see how the repaint specialists you hire attends to your deck's needs. They should: 
Wash/soak the deck thoroughly before the painting process fully begins.  

Even out extended ridges with sanding tools. Paint and stain need an even surface to create the finished look you love.  

Apply stain remover to lift the coat for even application and to avoid any discoloration from leftover paint. Repaint specialists will do this to a deck if it has previously held paint or stain. Newly built decks may not need this step.  

Ensure the deck hasn't undergone oiling recently. Oil expels paint and stain and can wreak havoc on any paint job.  

Use paint that is made specifically for outdoor decks or porches. Ask your repaint specialist what type of paint to use to ensure your deck stays protected! 

Giving Your Deck a Warm Coat They'll Love 
A fresh coat of paint or stain doesn't just add to the aesthetics of a deck, but it adds to the integrity of a deck. The deck needs an extra layer of protection against the elements. A thick coat of paint or a quality layer of stain can bolster the strength of wood and solidify a structure for years to come. If you want to keep a deck far from rotting or being compromised, deck stain or paint can help achieve that goal.  
Book a Treatment for Your Deck 
Similarly, trustworthy repaint specialists who aim to solidify your confidence in their skills and attention to your vision do so by protecting your best interests. They offer quality advice, experience, and recommendations to ensure your happiness. Want to give your deck some high-quality attention?! Contact your local repaint specialists and Repaint Professionals today and feel the love abound!