Top 10 Things You Need to Know About Interior House Painting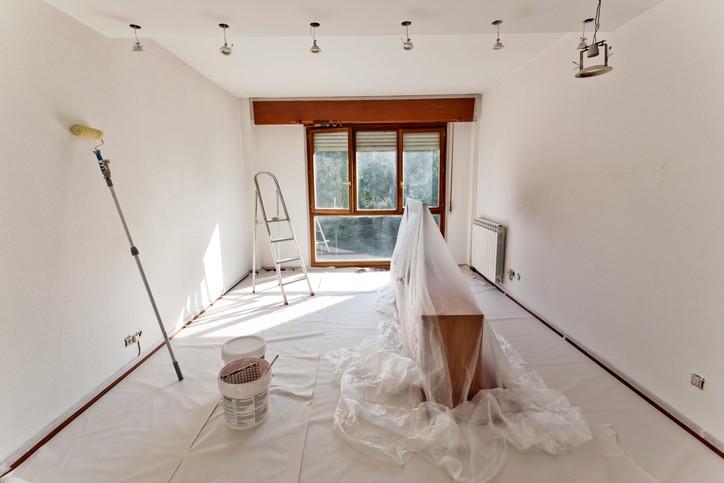 There is nothing more refreshing than giving your home a face lift. It's the perfect way to provide you the new look you have been wanting
Here are 10 things you should know when you want to do some interior house painting.
Choosing the Paint
The sheen you choose is important. The finish of your paint will impact the results. For high traffic areas, a gloss or satin finish is best as it is easy to clean. For uneven walls a matte finish works best. Though not as easy to clean, it is a better way to hide imperfections.
Choosing color will determine the overall feel you want the room to have. Understanding the psychology behind color selection will help you. Calm colors such as blue, work best in a bedroom. Our experts can help direct you to the perfect colour for your room.
Pick up some colour samples and start painting a wall. This will help you figure out which colour works best with the rest of your room.
Before You Start Interior House Painting
Know that you must account for multiple coats, the primer, and the overall porosity of the walls when interior house painting. This will all add up when you are determining the over all square footage.
You want to fill holes, remove door handles and use tape around base boards and finishing details before you paint
Get Started
You want to be sure to use a primer before you start interior house painting. This is especially important if you are going to be changing the room color drastically. Also, primer helps the paint to adhere better giving a more uniform look
Don't be shy to cut in at corners and edges when interior house painting. This will help give the effect of overall cohesion, especially if you are using rollers
Rollers are a great tool to use when interior house painting. Not only do they cover a lot of space, but they will help save you time.
Using ladders for cut in work will be necessary, but you can get extension handles for rollers to help limit the time spent on a ladder
If you are using multiple cans of paint, mix them all together in a larger paint bucket. This will help to ensure that your paint colour remains consistent throughout the room.
When interior house painting you want to follow these 10 tips to help you out. When you're ready to start your interior house painting project, be sure to get in touch with our repaint professionals in Edmonton!
Request a Quote