Why You Should Hire a Professional Painter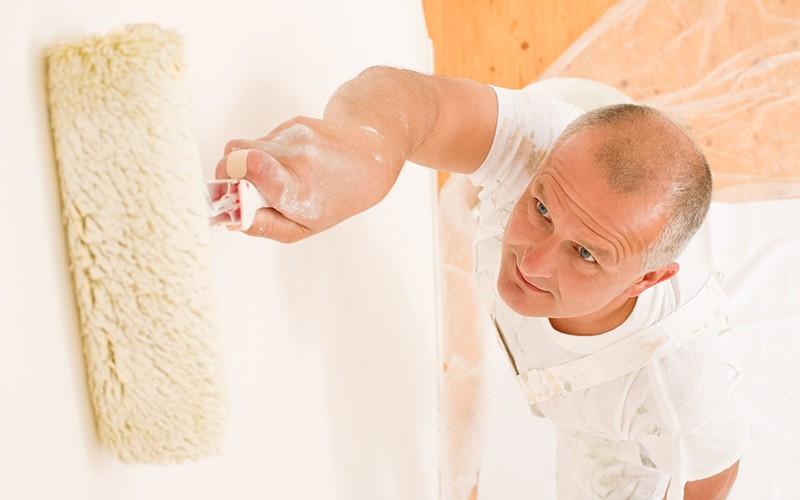 Painting your home is likely one of the most common projects you feel you can do on your own to save money. By the time you buy all of the supplies you will need to do a great job and forgo a weekend of relaxation, have you really saved any money? We won't talk about the flooring that can be ruined when a paint can tips over or how many coats it takes to get rid of roller marks on your walls. By hiring professional painters in Edmonton, you can save money, time and most importantly, stress.
A Beautiful Finish
The whole point of painting your home is to get a beautiful finish. In order to accomplish this, there's a lot of prep work to be done, including taping so the paint stays where it's meant to be. Taping alone can take several hours to ensure it's straight and not covering any areas that require paint. Once you start painting, there is only so much you can do with brushes and rollers to try to get that flawless finish you seek.
Professional painters have the equipment and experience to provide you with a flawless finish whether it's interior or exterior work. The job is done perfectly the first time and most likely can be completed in less time than it might take for you to get the taping done.
Saving Time and Stress
Painting is a job that takes time and effort to do a great job. Finding the time to get your project done and dealing with all the detail involved can be very stressful. All the stretching, bending and ladder climbing can lead to sore muscles at best or an injury at worst. Is that really how you want to spend your precious free time? Professional painters in Edmonton are a special breed. They paint all day every day because they love what they do and take pride in their work. They've mastered the ability to get in, get the job done, clean up and get out, leaving you nothing to worry about but how you will spend your time.
Products That Last
Your professional painters will help you choose products that are perfect for your Edmonton home. They can help you select paint that will live up to your lifestyle and the areas it needs to cover, removing the cost of choosing the wrong paint type. Paint that is chosen for the wear and tear it will withstand lasts longer, saving you even more money.
Have a painting job that you need to get done? Contact us at Repaint Professionals to get a free estimate. We're your experienced and professional painters in Edmonton and area that will make sure the job is done right and looks great!
Request a Quote