House Painters Share their Tips on Making Small Spaces Appear Larger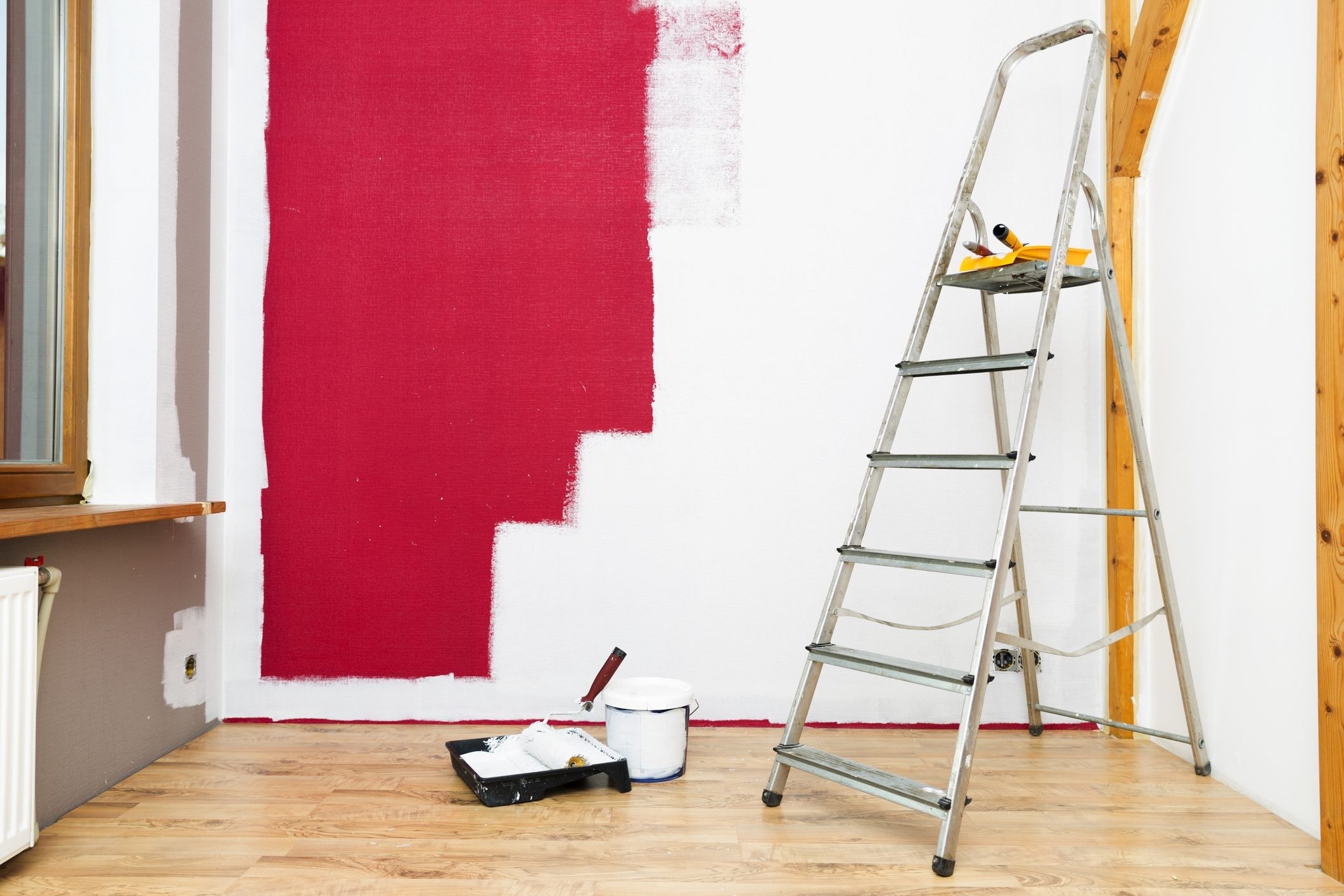 Pick A Colour but Not Just Any Colour!
Homes with smaller footprints can feel (let's be honest) a little claustrophobic! If you love your small space but would like it to feel more spacious, a new coat of paint can do wonders! Check out these colour tricks that savvy house painters can use to improve the overall feel of your home. Call us today for a consultation.
1. Consider Immovable Features and Incorporate Them into the Paint Colour you Choose.
Look for fixtures in your room that are permanent. What colour is your flooring? Do you have favourite furniture pieces that accent your overall style vision? Talk with your local house painter and see if they can find paint colours that share the same warm undertones your style choices embody. If your paint has undertones that match permanent fixtures, this can create a seamless flow throughout the space (from the floorboards to the ceiling!)
2. Draw the Line of Sight Upward.
Homes without open floor plans can feel cluttered and chaotic. But if you appreciate both the cozy feel of your home and want to give the illusion of openness, eye the trim boards and doors with potential. Quality house painters know that lighter colour tones bordering a space can brighten up any room. A lighter shade uplifts your creativity to create space!
3. Gloss it Up
It's all about how you finish your space! Not only do glossy paints prove helpful in preventing stains and wear and tear, but they also reflect light brilliantly! High-gloss paint can help keep the light reflecting even if your tastes run to warm chocolates or sage greens.
4. Put on Some Quality Shades
Have you ever basked in the sunlight while sporting your favourite pair of sunglasses? What happens as you peer into the deep blue skies? Sharp rays of light get blurred! Similarly, if you want to open up a space but adore the calm of a chocolate paint undertone, you don't have to forfeit that dream for the illusion of space! Like shades blur rays of light, so darker colours can soften angles and create long sightlines.
Let's Blend It
How do experienced house painters utilize the renovating power in a can of paint? If you want to upsize your space at a lower cost, it only takes a bit of imagination and the right shade. You can find house painters that won't "throw shade," when saying they can help you create an airy feel in your home! Contact Repaint Professionals today and get more tips on how to bring a touch of brilliance to your home's interior!