How Often Should Painting By a Repaint Specialist Be Done?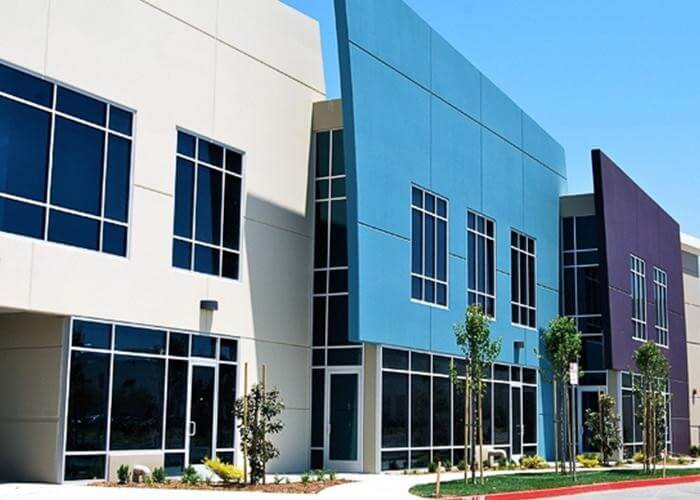 Your commercial office building is the first thing that your customer and potential customers see. The exterior of your commercial building is an important part of the impression you leave with your customers. Repaint specialists are masters at keeping your exterior, and therefore brand, looking immaculate, which is a great way to boost that impression. So, how do you know if you need to update your exterior with commercial painting from a repaint specialist? The answer lies in the following 4 questions:
Are You on-Brand?
Your business, whether new or established, is all about building a strong brand. You want your brand to be cohesive throughout your business. If you've recently updated your business cards, logo, or colours, then it might be time to recruit the help of a repaint specialist and update your exterior.
Are You Losing Clients?
The first impression your business makes on potential customers is with the appearance of your commercial building. If yours doesn't look well-kept, customers will probably think that you don't take your business seriously, so they won't either. If the number of your customers has declined, then this is probably a sign that it's time to get a repaint specialist in for a facelift. This will make potential customers feel that they're making the right choice when they come to your business.
How Does the Competition Look?
Unless you're a monopoly, the nearby competition will always be the immediate option for potential customers. With several businesses to choose from, clients will be inclined to choose the commercial building that looks the best. So, if your business can't match your competition in terms of curb appeal, then it's time for you to add service from a group of repaint specialists to your list of priorities.
Are your Employees Less Motivated?
Studies reveal that well-maintained work environments have a positive impact on the employees' mood. So, if your employees are less motivated and unproductive, it's likely that your workplace is negatively impacting their mood. This is where painting becomes crucial. By getting a painting facelift from some repaint specialists, employees will get the feeling that their employer cares about their comfort and well being. Moreover, you'll retain them for longer as they'll take pride in their well-maintained workplace.
The bottom line is – if you aren't motivated by the look of your own commercial space, your employees and clients won't be either. So, stop settling for a look you aren't happy with, or just not good enough. Contact us today, to hire a repaint specialist that specializes in commercial painting to give your business that facelift that it needs.
Request a Quote